| | | |
| --- | --- | --- |
| Services | | |
Friendly Seats company offers a full range of services concerned with developing, sale, installation and after-sales service of computer multi-user systems.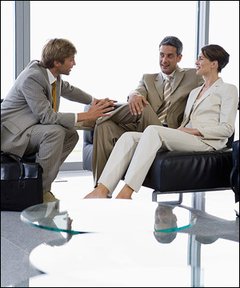 We offer services in deploying:
Computer classrooms and halls
(for schools, colleges, workshops)

Internet cafes
(Internet access selling)
Workplaces for call-center operators
(hot-lines)
Control rooms
(taxi services, referral services)
Workstations
(for analytical and information centers, secretaries, accountants, etc.)
Solutions based on operating systems
Microsoft Windows or Linux.
Don't want to go into the intricacies of assembling computers and set them up? Do you want to forget about the missed deadlines and incompetent employees?
You are in the right place! Our experts will advise you, offer solutions for the challenges posed by you.
We provide individual approach to each client. Whether it is the owner of a computer club or the head of call-center in a commercial bank, dean or director of a school, a hotel manager or a librarian, a loving husband or a caring parent - we are always happy to help and suggest the right solution!